CSW
SERIES
Compact subwoofer but delivers a powerful bass sound
・MOGAMI paper cone highlights the use of the highest quality materials and most advanced technology available in Japan.
・Outputs an eye-popping 1,000 W max for such a small and compact size.
・Equipped with Speakon and Screw Connectors to add versatility and open up numerous audio options.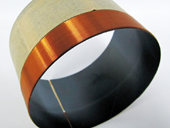 A "MOGAMI" paper cone and a large voice coil (4-inch) are used for the 15-inch Woofer's diaphragm to deliver a higher transient response characteristic and a full bass sound.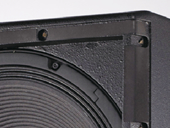 Each speaker enclosure consists of a baffle (high-strength 21mm birch plywood) and a 15mm MDF board casing. It is strong enough to endure powerful vibrations from the driver. As well as the sprinkle-paint finish to the surface, the speaker enclosure has excellent durability and provides good protection against impact.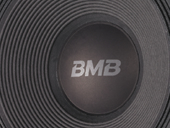 MOGAMI paper cone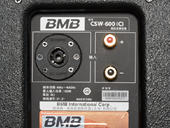 Neutrik SpeakON® NL4MP×1( 2+/2-)
Screw type ×1 (+/-)