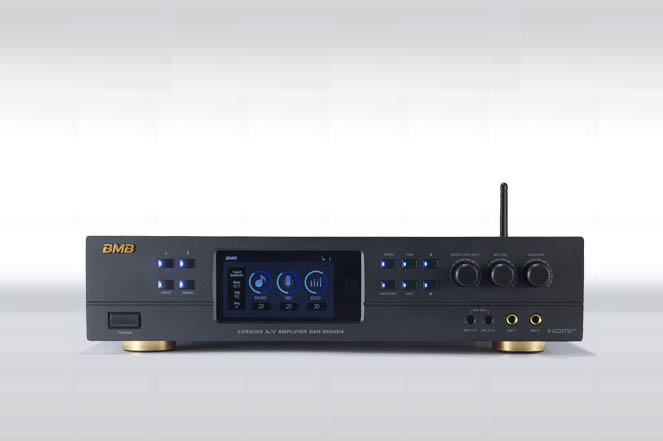 DAR Series
High power Karaoke amplifier with useful new functions.
350W x 2ch outputs, enough high power to meet commercial use.
Double Bluetooth function: You can connect two smartphones and play song while switching smoothly.
HDMI port 2in 1out(ARC): You can connect HDMI device such as Karaoke song machine, DVD Player, etc. If your TV has HDMI ARC function, TV sound can come into DAR-350H.
USB Play: Can conect USB memory, play song.
Mobile/PC app: Set up the parameter of DAR-350H by Mobile or PC app.
Selling
point
4 useful New functions (Double Bluetooth, HDMI, USB Play, Mobile app)
Powerful 350W x 2ch, suitable for both of Commercial / Home use.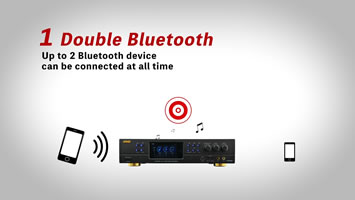 Double Bluetooth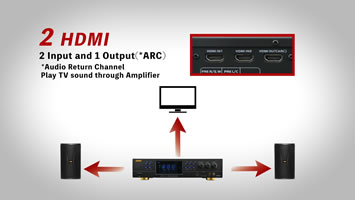 USB Play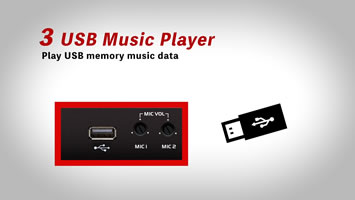 HDMI (ARC available)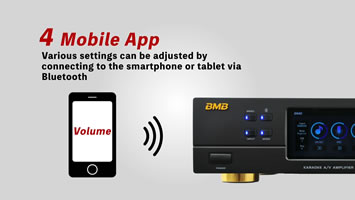 PC/Mobile App control